Are move in incentives a good idea? The answer to that really depends on your property and its vacancy period. Generally speaking, if it is vacant during the spring or the summer months, you probably do not need to offer incentives of any kind in order to get your property rented. Those are the periods that tenants are most often looking for a place to live, and the probability that you will rent your home out anyway is a bit higher. If you are
stuck with a vacant property
during the fall or winter months, you might want to consider incentives in order to get your property rented out a little bit quicker than you would normally have to wait before you find a great tenant. It is an option most landlords consider, especially when the priority is getting some
rental income
generated.
A couple of examples of what landlords will offer as incentives to renters include half off the first month's rent or maybe $500 off the first month's rent. You can offer anything you want to do, just make sure you are making the offer during a period that you know it will generate activity. If many of the properties on the market are offering incentives, you might want to do the same in order to keep your place more competitive with similar homes in the area.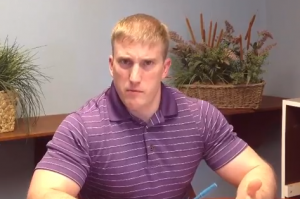 One rule to keep in mind is that if you price your rental home properly, you will probably not need to do any special incentives or offers. Tenants are always eager to rent a home that is a good value, and priced correctly.
If you have any questions on pricing your rental property or offering incentives to get tenants interested, please contact us at Jim McNeeley Real Estate.