Today, we are providing tips on selecting a property manager company for your
rental homes
. You should talk to several different property managers before you decide on a company, and you'll get a good idea of who might be a perfect fit for you and for your
investment properties
. Make sure to ask these five questions any time you are considering a property manager.
Professional experience. A logical question to start with is about how long the property management company has been established, and what kind of experience they have with different properties. Always inquire about support staff. It will help you to know how many employees will be on hand to help with the management of your property. Ask if there is a full time bookkeeper who will manage things like monthly statements and security deposits. Think about the experience of the staff when you are choosing a property management company.
Business experience. One of the most common things people want to know is how long we have been in business. This is a good question. It helps to work with a property management company that has been part of the community for a while and understands the rental market in the area. Number of properties handled. This is another question we get a lot. People want to know how many properties are being managed by a single property manager. This is where you have to measure the size of the staff against how much work they have in order to ensure your property will get the necessary attention.
Personal attention. Find out if one particular property manager will personally handle your account and manage your property. Some companies might assign one particular property manager to you and others might have several different staff members working on your behalf.
Repairs. An important question you will want to ask is whether repairs to your property are handled in house, by employees, or if the property management company contracts that work out to contractors and other vendors such as plumbers and handymen. You want to be sure that if they hire outside help, the contractors and companies are licensed, bonded and insured. You do not want anyone on your property that is not qualified and covered.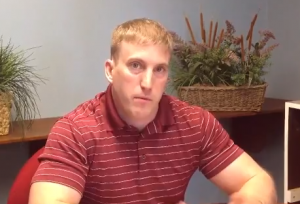 Hopefully these five tips will help you start the process of finding a property management company that is a good fit for your rental properties. If you have any questions about what else to look for, contact us at Jim McNeeley Real Estate.