As you probably know, there is a lot of scamming online that you need to watch out for. We have heard terrible stories from tenants and owners and you don't want to fall into a trap.
The most important thing to remember is that you should never send money to an out of state person, expecting to get keys in return. This is not something a reputable landlord or property manager would ever ask you to do. Always meet the owner or the property manager at the house so you can confirm they are actually renting out the property that is seen in the pictures that advertise the house. This will help you determine whether the ad you responded to is legitimate. Walk through the house with the owner or the property manager, and ask questions.
Be careful of the questions that you are asked during the screening process. A lot of scams can be identified by the type of information that is requested. If you respond to an ad and they call you back or email you with questions that don't make sense, you want to avoid sharing your personal information, particularly your social security number.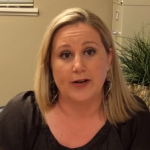 People have been known to view online ads and then steal the pictures and the description that are up, listing it as their own property and then collecting money on it. At Jim McNeeley Real Estate and Property Management, we have personal experience with these types of scams. A rental property that I own personally was used in a scam, and when I sent an email just to see what kind of reply I would get, they asked me about my religion. That's not a legitimate question and it indicated that we were dealing with a scam.
There are a few ways to prevent these types of situations. You can put watermarks on all of the photographs you use in any online ads that you run. Pay attention to the activity and the responses that you are getting to your ads as well. And remember to never, ever send money to someone you have never met. You'll never get the keys and you'll be the victim of an online scam.
If you have any questions about these things, or you'd like some help protecting yourself and your property against online scams, please contact us at Jim McNeeley Real Estate and Property Management.