About Us & Our Team
About Us
We have been in business since 1967 and have been managing residential properties in Oregon for over 50 years! We perform this service for over 1000 single family, commercial, multi-unit and small apartment communities all around Oregon. We are open 5 days a week with a full time staff, bookkeeping department and experienced property managers for your convenience.
Our Mission
To provide a full range of property management services to owners of residential and commercial properties that result in selecting a qualified tenant, securing the highest rent and insuring the structure/grounds are maintained in a safe and proper condition.
Jim McNeeley , Principal/Owner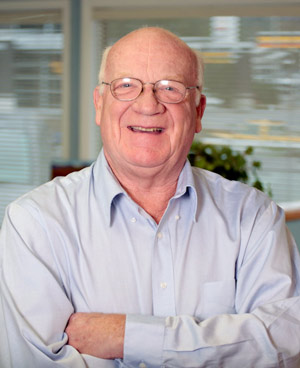 TEL 503.320.0464
or 503.292.8125 ext 101
EMAIL jim@mcneeley.com
I grew up in Astoria, OR. After graduating from Astoria High in 1962, I attended Clatsop College for 2 years and then 1 year each at the University of Oregon and Portland State University where I received my salesman's license in 1967 and went to work for my father. In the fall 1967 I moved to the big city (Portland) and started work for Bucher Realty, whose offices were located in the exact spot where Jim McNeeley Real Estate and Property Management, Inc. now stands.
During my time with Bucher Realty I was promoted to Branch Manager and was then hired by Pete Wilson Realty as their Residential Sales Manager. In the early 70's I started out on my own by opening Jim McNeeley Real Estate and Property Management, Inc. in the Beaverton Mall, and soon thereafter opened a branch office in Milwaukie as well. When the real estate market crashed in the early 80's and almost bankrupted every real estate company, I was fortunate enough to be hired on by the Veteran's Administration as their Property Manager. They only paid $5 a month per house, but over the years,I managed and sold nearly 1000 VA repos. As things got better in the late 80's, I moved to the Cedar Hills Shopping Center for a few years.
Jim McNeeley Real Estate and Property Management, Inc. is now located in the spot where Bucher Realty was formerly located in Cedar Hills. Fortunately there will be no more relocating because I was recently able to purchase the building and we plan on staying here forever. I opened our property management department in the late 80's with only one other real estate agent and a few houses. We have now grown to have a property management staff of 17 and we manage about 1000 residential and commercial properties all over NW Oregon. On the sales end of things, at last count, we have sold houses in over 70 different cities in Oregon. Jim McNeeley Real Estate & Property Management Inc. is a member of 3 multiple listing services which include; Portland RMLS, Oregon Coast MLS and Willamette Valley MLS. I feel very fortunate to have been able to maintain a successful business throughout the years and look forward to many more to come. When not selling or managing real estate, I enjoy golfing at the Astoria Country Club, and fishing and clam digging on the Oregon Coast where my family has a vacation home on Cullaby Lake.
Meet Our Team