About Us
Meet the Team
We have been in business since 1967 and have been managing residential properties in Oregon for over 50 years! We perform this service for over 900 single family, commercial, multi-unit and small apartment communities all around Oregon. We are open 5 days a week with a full time staff, bookkeeping department and experienced property managers for your convenience.
Our Mission
To provide a full range of property management services to owners of residential and Multi-family properties that result in selecting a qualified tenant, securing the highest rent and ensuring the structure/grounds are maintained in a safe and proper condition.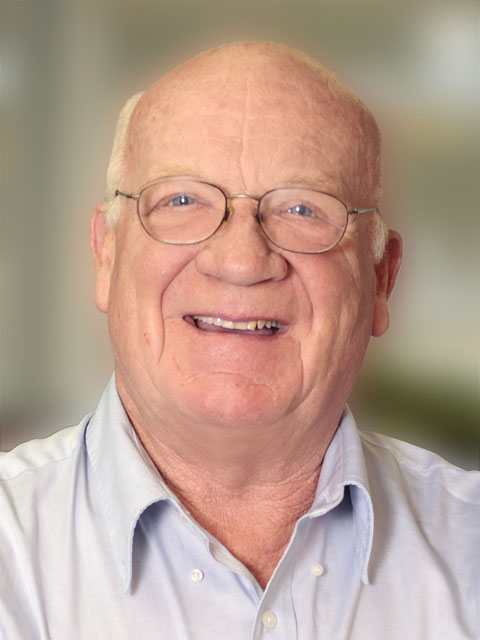 Jim McNeeley Principal/Owner
I grew up in Astoria, OR. After graduating from Astoria High in 1962, I attended Clatsop College for 2 years and then 1 year each at the University of Oregon and Portland State University where I received my salesman's license in 1967 and went to work for my father. In the fall 1967 I moved to the big city (Portland) and started work for Bucher Realty, whose offices were located in the exact spot where Jim McNeeley Real Estate and Property Management, Inc. now stands.
During my time with Bucher Realty I was promoted to Branch Manager and was then hired by Pete Wilson Realty as their Residential Sales Manager. In the early 70's I started out on my own by opening Jim McNeeley Real Estate and Property Management, Inc. in the Beaverton Mall, and soon thereafter opened a branch office in Milwaukie as well. When the real estate market crashed in the early 80's and almost bankrupted every real estate company, I was fortunate enough to be hired on by the Veteran's Administration as their Property Manager. They only paid $5 a month per house, but over the years,I managed and sold nearly 1000 VA repos. As things got better in the late 80's, I moved to the Cedar Hills Shopping Center for a few years.
Jim McNeeley Real Estate and Property Management, Inc. is now located in the spot where Bucher Realty was formerly located in Cedar Hills. Fortunately there will be no more relocating because I was recently able to purchase the building and we plan on staying here forever. I opened our property management department in the late 80's with only one other real estate agent and a few houses. We have now grown to have a property management staff of 17 and we manage about 1000 residential and commercial properties all over NW Oregon. On the sales end of things, at last count, we have sold houses in over 70 different cities in Oregon. Jim McNeeley Real Estate & Property Management Inc. is a member of 3 multiple listing services which include; Portland RMLS, Oregon Coast MLS and Willamette Valley MLS. I feel very fortunate to have been able to maintain a successful business throughout the years and look forward to many more to come. When not selling or managing real estate, I enjoy golfing at the Astoria Country Club, and fishing and clam digging on the Oregon Coast where my family has a vacation home on Cullaby Lake.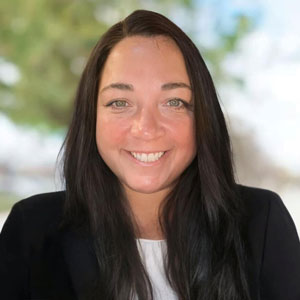 Katie McNeeley Property Manager/Broker
Katie McNeeley has been with Jim McNeeley Real Estate since 2004, and has handled many different parts of the business, currently as a licensed broker and property manager. Working in various areas of the company gave Katie an extensive knowledge of the daily aspects of property management. She is a member of PMAR and an active member of NARPM (the National Association of Residential Property Managers), serving as the 2017 Greater Portland Chapter President and currently serving as Northwest Regional Vice President. Katie was born in Boston, grew up in the Midwest, and obtained her degree in Rhetoric and Professional Communication in 2002 from Iowa State University. She made the move to Oregon in 2003 and began her career in property management shorty after. She oversees operations at JMRE, manages her own portfolio of homes, and also assists her clients with the sales and purchases of their homes. She lives in NW Portland with her amazing daughters, Riley and Samantha. In her free time, Katie enjoys spending time with family, reading, seeing live music, and traveling (especially back to the Midwest to see her family).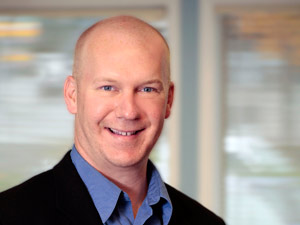 Mark McNeeley Property Manager/Broker
Mark McNeeley is a licensed broker and property manager who grew up in the Portland metro area, and has a comprehensive knowledge of the market here. Mark is Jim McNeeley's son and has been around real estate his whole life. He has worked in many different areas of the business and knows what it takes to get your home rented quickly, for the right price, and to a qualified tenant. He spends a lot of time out in the field, meeting with owners, tenants, and vendors, and ensuring that the management of your home is in the very best hands. He is a member of NARPM (the National Association of Residential Property Managers). He can also assist you in finding your dream home, or in locating the perfect investment property. He attended the University of Oregon and is an avid Ducks fan. In his free time, he enjoys spending time with his family, golfing, seeing live music, and traveling.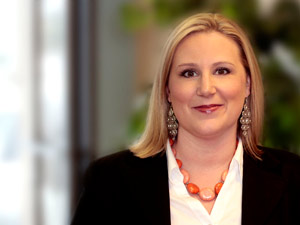 Michelle Hayes Principal Broker/Property Manager
Michelle is a Principal Broker, Certified Short Sale HAFA Specialist, CRIS (Certified Residential Investment Specialist) and Multi-Million Dollar producer and very involved in the real estate community. Michelle started in the real estate business working in customer service at Pacific NW Title in 1997. After moving on to work for 2 top producers in the Beaverton area Michelle became a licensed Realtor at Equity Group (later Remax Equity Group). She was offered a position at Jim McNeeley Real Estate in 2002 and made the switch to work both Property Management and Real Estate Sales. Michelle and Kyle created the "Hayes Team" in 2006. She was born and raised in Portland, Oregon and currently lives in Tigard, Oregon a suburb of Portland with their 3 beautiful daughters and one handsome little boy. For fun, the Hayes Team likes to BBQ on their Traeger, take their kids hiking on the gorgeous trails Oregon has to offer, golf as much as possible and head to their beach house in Lincoln City. Dream it. Find it. Love it!
Call the Hayes Team to ask about their full range of real estate services to help you get an edge on your future today! www.hayesteam.com Dream it. Find it. Love it!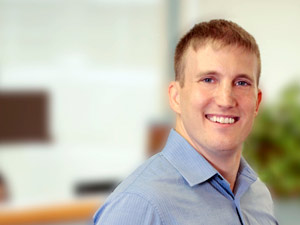 Kyle Hayes Property Manager/Broker
Kyle joined Jim McNeeley Real Estate in 2006 from a semi-conductor background. Kyle loves to work with property owners and likes the challenge of the rental side of the business. His extensive first hand knowledge dealing with tough and sometimes legal situations makes him an excellent resource for any of your day to day property management questions. Kyle holds a Brokers/Property Management License in Oregon. Michelle and Kyle created the "Hayes Team" in 2006. Kyle & Michelle Hayes are native to the Pacific Northwest; Michelle was born and raised in Portland, Oregon, and Kyle in Clarkston, Washington. In April 2000 they met at the Oregon Coast in Lincoln City, at of all places, the Chinook Winds Casino. It was love at first sight and they have been by each other's side every day since. They married in 2002 on a Cruise Ship and their adventures together had just begun. They live in Tigard, Oregon a suburb of Portland and have 3 beautiful daughters and a son on the way in July 2013. For fun, the Hayes Team likes to BBQ on their Traeger for family and friends, take their kids hiking on the gorgeous trails Oregon has to offer, golf as much as possible and head to their beach house in Lincoln City, OR. Call the Hayes Team to ask about their full range of real estate services to help you get an edge on your future today! www.hayesteam.com Dream it. Find it. Love it!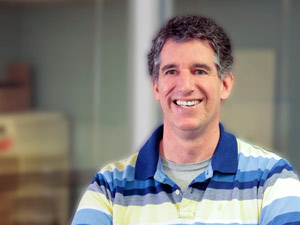 Mark Hessel Property Manager/Broker
Mark Hessel is a real estate broker that specializes in residential property management and sales. He has been a licensed broker for Jim McNeeley Real Estate & Property Management, Inc. since 1999 and is a Portland native. Mark can handle all aspects of your property management needs. Mark also has first-hand knowledge of the Portland area rental market and can give you his professional expertise in buying investment property.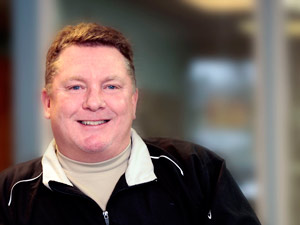 John Delong Principal Broker/Property Manager
John is a Principal Real Estate Broker, Certified Residential Specialist, Homepath Specialist and Property Manager. He was born and raised in Portland Oregon, and received a golf scholarship to the U of O. He graduated with a degree in Psychology.
In 1992 he received his real estate license. He has extensive knowledge of the Portland and surrounding real estate market. In 2005, he was hired by Jim McNeeley to help with people looking to buy Investment Properties in Oregon. He also began his property management career. His strengths are marketing, negotiation and working with first time byers long with seasoned buyers.
When he's not working, he enjoys all major sports, chess, and spending his time at his cabin in Rhododendron. www.jdelongrealestate.net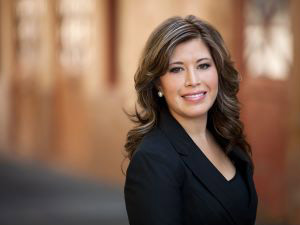 Jessica Kailiuli Property Manager/Broker
Jessica has lived in the Portland Metro all of her life and loves calling Oregon home. She has known the McNeeley family for over 20 years; she had her first property management experience working for Jim McNeeley Real Estate during high school. She attended the University of Oregon and Portland State University to pursue a degree in business. Having a mother in real estate for 23+years made transitioning into real estate a natural progression for her. When the time came for Jessica to make a move to another real estate company it seemed right to return back to her real estate roots with the McNeeley Real Estate Family. Jessica takes pride in ensuring that both her owners and tenants have a great experience when working with her. Jessica is not a "slum lord" property manager and she strives to make sure the rental homes she manages are cared for just as the owner would. Home selling and buying services are also in her portfolio of expertise. She feels offering both is a great resource for owners who are looking to purchase more investment homes or sell their current rental. Jessica knows that creating a great experience for her owners ensures that the same excellence and care taken with the rental experience will be carried over to their selling or buying experience as well.
Jessica and her husband Gene have welcomed 2 new babies in the last two years. Eva was born May 2012 and Kaden their son was born August 2013. Jessica also has two stepchildren Gene and Kyli who are wonderful siblings to their new brother and sister. Along with their 4 children and 2 dogs Jessica and Gene keep busy and love the new memories they are creating with their family. In Jessica's rare spare time she enjoys painting, shopping and exploring the wonderful cuisine Portland offers. She would like to brush up on her golf game if time allowed and get back into ballroom dancing, a pastime enjoyed by her and her husband.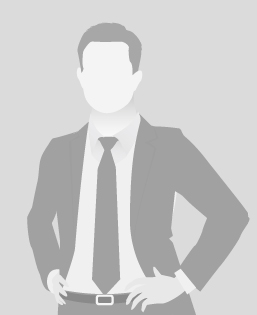 Anita & Bob Siebel Real Estate Brokers
Bio Coming Soon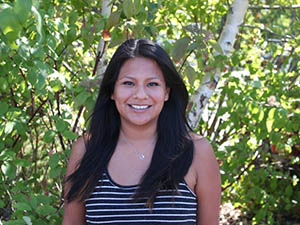 Sarah Unterman Delong and McNeeley Team Member
Sarah spent her first 18 years growing up in the coastal town of Santa Barbara, CA. After visiting Oregon, she fell in love with the scenery and attended the University of Oregon, until she graduated in 2014. She joined Team DeLong at Jim McNeeley Real Estate in 2015. In her spare time, Sarah enjoys exploring Oregon sites, practicing yoga, and spending time with friends and family.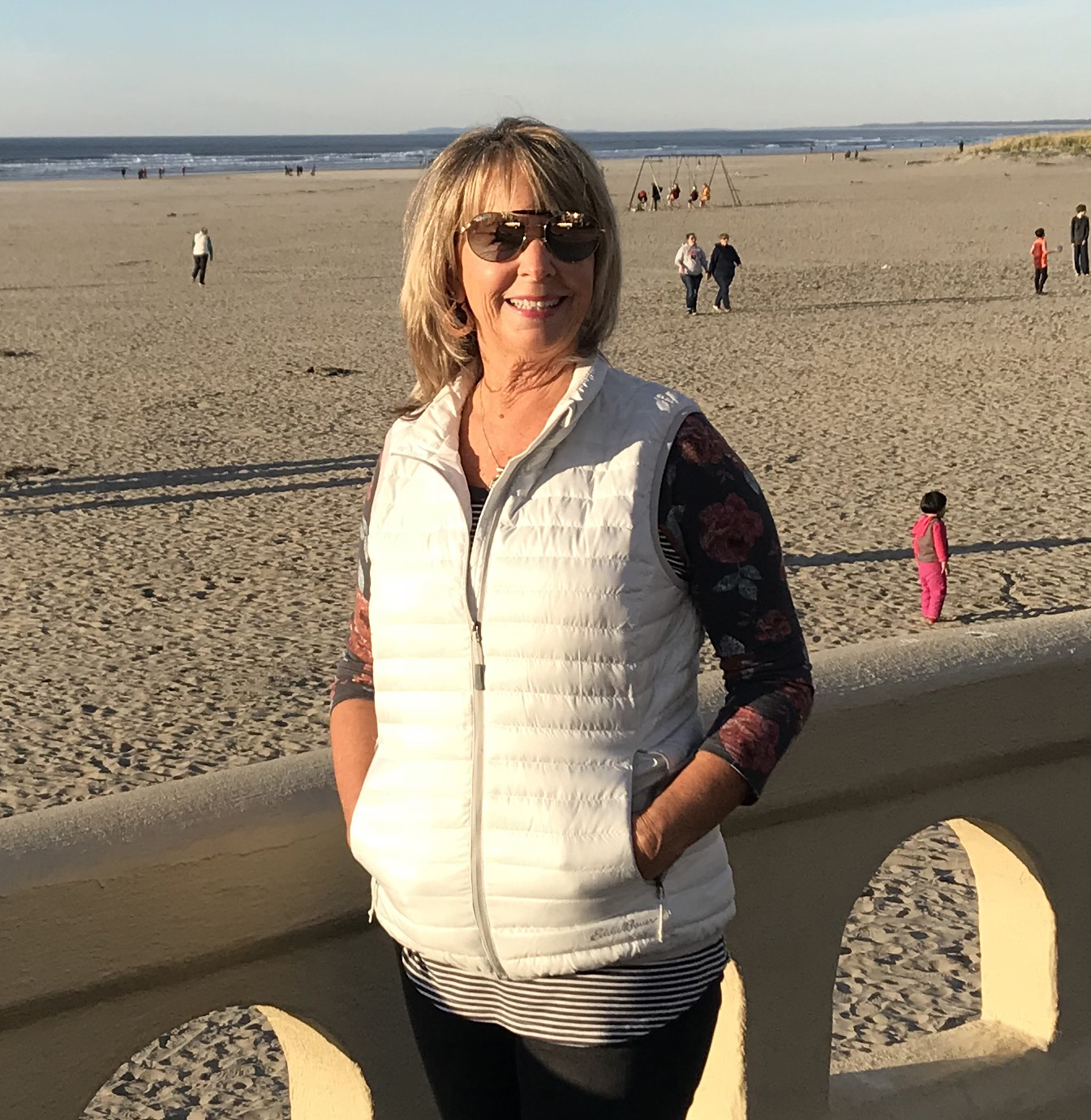 Debbie Hamel North Coast Representative
Prior to moving to Oregon from my hometown of San Diego, California, I was employed as Administrative Assistant at a commercial/industrial real estate firm in the San Diego area.
I moved to Oregon in 1979 and continued my career as Administrative Assistant at Pete Anderson Realty in Seaside for 13 years. Pete also owned the local garbage company. When he sold the real estate firm he asked me to transfer to the garbage company as office manager. He eventually sold the business to Recology Western Oregon where I continued working as their Commercial Account and Recycling Education Specialist for the coast operations until I retired in 2016.
I met my husband Fred in 1984 and we married in 1990. Fred and I have been blessed with eight grandchildren and four great-grandchildren. We are also thankful for our rescue kitty, Phoebe, who is now 14 years old. I love spending vacation time in Palm Springs with Fred, and in San Diego with my Sister, Mom, and other family. I enjoy golf, walking/hiking, and traveling.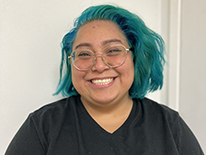 Stevie Higuera Hessel and McNeeley Team Member
Stevie was born and raised in San Diego, California. In 2022 she wanted a change in scenery and decided to move to the PNW. She was raised in a household that educated about the housing marking and all its quirks. To help prepare her for this industry, she studied at California State University San Marcos and earned her undergraduate in Business Marketing. In her free time she likes to read, work on DIY projects, and create art. Stevie started with JMRE in July 2022.
503-292-8125 Ext. 121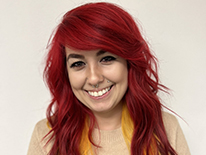 Shanae Rodriguez Hayes Team and McNeeley Team Member
Shanae was born and raised in Upland, CA and moved to Portland in 2018. Moving to the PNW has always been a goal of hers even though her heart will always miss Disneyland. She absolutely loves the moody weather and colorful Autumns that Oregon has to offer. Shanae enjoys hiking, going to the pumpkin patch every year, and playing with her two chihuahua pups. She joined Hayes team in January 2022.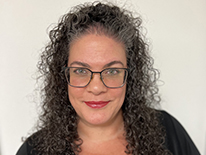 Javene Hall Bookkeeping
I am a native of Oregon, growing up on the Oregon Coast outside of Astoria (Goonies never say die!). After I graduated high school, I kind of ran around the country for a while doing Accounts Payable with different jobs. When I moved back to Portland in 2005, I got a job in Commercial Property Management and it took off from there. I really enjoyed the property management field and I had a knack for it. I moved from Accounts Payable to Accounts Receivable, Bookkeeping and eventually became an accountant. After my mother passed away in August of 2017 I decided to take a break from the working world and spend some time with my daughter that will be starting High School in 2022. In January 2021 I decided to jump back into the work force and started working for Jim McNeeley Real Estate & Property Management as an assistant bookkeeper which is more of the accounting I actually enjoy doing. This is my first time working in residential and it definitely stays busy and moves fasts but I really enjoy it. In my free time, I like playing video games, playing pool, camping, swimming, and going out dancing.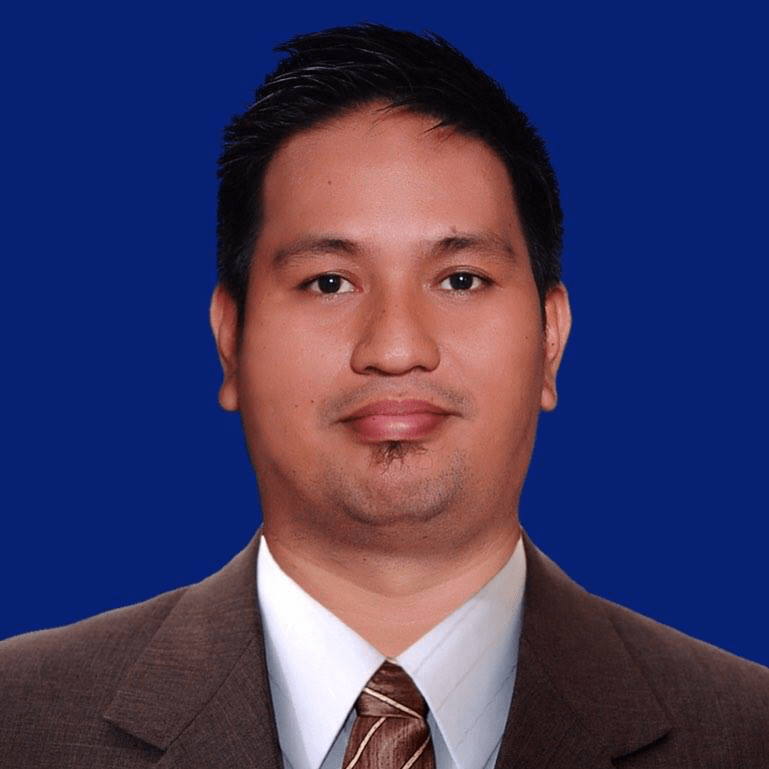 Maxx Dela Cueva McNeeley Team Member
Meet Maxx, a passionate individual born and raised in the picturesque Philippines. Embracing the beauty of rainy and cloudy days, Maxx finds joy in the cool comfort it brings to his home. His heart belongs to his lovely partner, Hazel, and their three beautiful children, for whom he delights in preparing delicious meals.
When not in the kitchen, Maxx immerses himself in the world of Magic The Gathering, online gaming, and loves watching movies and documentaries. Drawing from years of experience as a virtual assistant in diverse roles, Maxx is transitioning into the leasing department, a new and exciting chapter in his career.
In 2023, Maxx became an invaluable member of Jim McNeeley's team. With dedication, enthusiasm, and a love for what he does, Maxx is making his mark in the leasing world, bringing a unique blend of skills and a warm, friendly demeanor to the team. Join Maxx on his journey as he navigates the dynamic landscape of leasing, all while balancing the joys of family life and his favorite pastimes.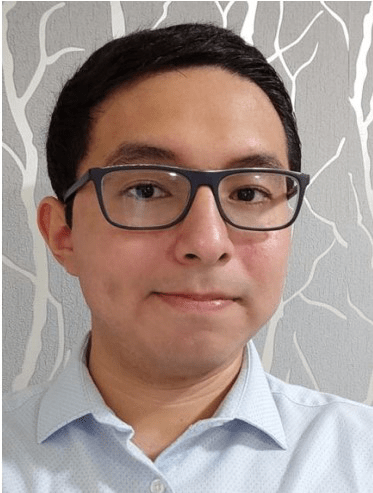 Andres Hidalgo Kai Group Team Member
Andres was born and raised in sunny Cancun, he speaks both English and Spanish since a young age, mostly owed to watching the first Harry Potter movie on repeat for over a year, after his father bought it for him as a Christmas present. He has developed himself mostly in the hotel industry, helping guests have their perfect vacation as much as he could before gravitating over to property management as a virtual assistant, after the hotel industry took a plunge during the pandemic.
Andres enjoys listening to The Killers on a daily basis, going to the movies as often as he can and spending time with his younger siblings both of whom are his pride and joy.