As you probably know, we are in a very hot rental market right now in Portland, and houses are renting pretty quickly in the area. A big part of getting your home rented out fast is how you market your property. Today we are talking about a few things you need to do when you're marketing your rental home.
Signage is always important. Make sure you have an easy-to-read sign in your yard and in your window that includes your contact information. That way, people who are driving by or walking through the neighborhood are likely to see it and they will call you for more information. Hopefully, they'll end up visiting and renting the property after seeing your sign.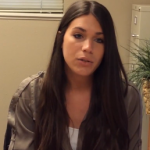 Another really big part of your marketing strategy has to be Internet marketing. We are in a technologically advanced generation, and you need to get your property out on every website you can. It should be advertised on places like Craigslistand Zillow. We also list all our available properties on our own website, and that's something that you should do when you have a home on the rental market. Make sure your site is easy to use and accessible to everyone.
A critical part of marketing your home is pricing it competitively. At Jim McNeeley Real Estate and Property Management, we use comparables that we gather from many of the same sites we use for marketing purposes. The more competitively priced your home is, the faster it will rent, and that's our main goal when it comes to marketing.
Finally, make sure you post good pictures of your home in all of your marketing. Your photos must accurately reflect the size of the rooms, the lighting and the carpet and wall colors. Give people a good look at the flooring as well because these are major factors in helping people determine if they want to rent the house or not. It's worth your resources and effort to invest in a good camera or to hire a professional photographer.
If you have any questions about how to effectively market your rental property, please contact us at Jim McNeeley Real Estate and Property Management, and we would be happy to help you.