This is Jim McNeeley, the owner of Jim McNeeley Real Estate. We
manage properties in Portland
and the entire area of northwest Oregon. I wanted to introduce myself and my company in case you are looking for a property manager for your
investment property or rental home
. I started his company in 1967, almost 45 years ago. It has grown into a strong staff of talented and
experienced property managers and brokers
with a lot of knowledge of the Portland area and surrounding regions.
Currently, we manage nearly 900 properties, and those rentals range from single family residences to a few small apartment buildings. We have a solid knowledge of the area, particularly the rental market in and around Portland, but we also stay on top of the sales market so we can better serve our customers.
There are a lot of excellent reasons to work with us. The three best reasons to join us at Jim McNeeley Real Estate would be:
Our experience in Portland and Northwest Oregon
Our experience in all aspects of property management
Our unique expertise when it comes to the rental market in this area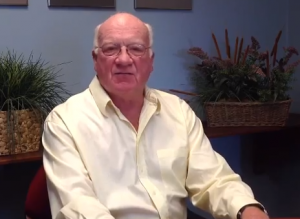 If you have any questions about property management, or you are having problems with a property that you thought you could manage on your own, please contact us at Jim McNeeley Real Estate. We would be more than happy to talk to you and give you a hand.