Today, we are talking about how to get your home rent ready. If your home is prepared for the
rental market
, you will find a
good tenant quicker
. Here are five tips for getting to that point.
The first thing you need to know is that people are going to see your advertisements, decide they like your pictures and your descriptions and decide they want to take a drive by and see the property. So, curb appeal is the most important thing that will help you get people into your house to look at it. Make sure the first impression is positive. Mow the grass, rake and weed the yard and make sure there is fresh bark dust installed. Make sure the home's exterior has a good, clean look to it.
When the exterior of your home has people excited to see the inside of it, you want to make sure your home's interior presents well too. Make sure the whole house is professionally cleaned. The carpets should also be deeply cleaned and fresh. We have found that the cleaner the house is at the time of move in, the cleaner the house will be when your tenants move out.
Doing a lot of advertising is the key to having your house ready to rent. At Jim McNeeley Real Estate, we advertise our properties on over 100 different websites. People are on the Internet looking for houses to rent as well as houses to buy, so you want to get your rental property the exposure it needs on many different websites.
Before you have any tenants move into your home, you have to understand the landlord and tenant laws in Oregon. For example, if your property has an attached garage or gas heat, you are required to have a carbon monoxide detector within 15 feet of every bedroom in the home. In order to get your house rent ready you also need to have smoke detectors installed in every bedroom.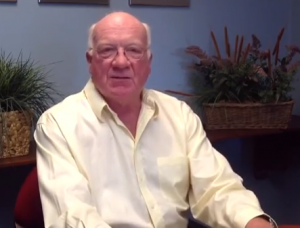 Find a property manager. A good property manager will take a look at your home and tell you what else needs to be done before you can put your home on the rental market. It is very important to have a professional property manager help you get and keep your investment property rented.
If you have any questions about getting your property rent ready, or you need some property management help, please contact us at Jim McNeeley Real Estate.