On today's blog, we are going to share an estimate of what the rental market in Portland will look like in the coming year. Right now, we have a very low inventory in both houses for sale and houses for rent. This has caused prices to go up in both sectors of the housing market. We are presently raising rents by about $50 per month on each renewal. Property values are increasing by about five to 10 percent each year.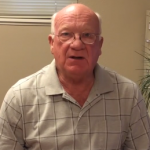 Over the last 50 years, we have noticed that houses tend to double in value every 10 years. That means if you bought a $10,000house 50 years ago, its value doubled to $20,000, and then $40,000, and then $80,000, and finally to $160,000. We believe that trend will continue in the foreseeable future.
With such low inventory, there is a big demand for rental properties. That means we are getting a number of highly qualified tenants applying for properties. That's due to the market being so tight right now.
If you're trying to decide whether you want a single family home or a townhouse or condominium, we would tell you that single family homes will increase in value faster, and they are also most often easier to rent to high quality tenants.
If you have any questions about the performance of the real estate market in Portland, whether it's on the sales or rental side, please contact us at Jim McNeeley Real Estate and Property Management, and we'd be happy to help you.