Today we are talking about whether it's a good idea for you to sell or rent your home in Portland. One of the best reasons to rent your home is the cash flow. You'll be able to collect rental income and pay your mortgage as long as you have a good tenant in place. The tax advantages that come with renting out a home are also a great benefit.
Many people choose to put their homes on the rental market for a short period of time, even between two and five years, because they know they will want to move back into that home eventually. If you have to move out of Portland for work or some other assignment and you know you want to come back, you can rent out your property and then have something to come back to when you return to the area.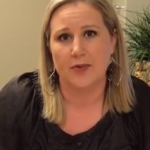 Selling today can also be an attractive option because it's a huge seller's market right now. Home prices are back up, and rentsare higher as well. We have noticed that rent is going up an average of five percent every year, and they have been climbing for the last few years.
The sales market has been going up for the last one or two years. A lot of profit can be made if you want to sell your investment home in the Portland area right now. If you are considering a 1031Exchange with another investment property, now might be a good time to make that move. There are a number of benefits to both renting and selling your investment home. If you are still unsure of which route would be the best for you, please contact us at Jim McNeeley Real Estate and Property Management, and we'd be happy to go over the options with you.