At Jim McNeeley Real Estate, we have served the northwest Oregon area for 45 years, and today I thought we would talk about eviction and how long the process usually takes. Typically, you can expect to have your tenant evicted from 30 to 45 days after the date the tenants do not pay rent when it is due. The easiest way to do an eviction is with a 72 hour notice.
One word of caution: make sure when you are filling out the notice, you do it correctly and thoroughly. If you do not follow all of the landlord and tenant laws in the state of Oregon, you will risk having your entire notice kicked out of court after you have filed it, and you will have to start the whole process over again. This will take longer for you to evict your tenants, and you will likely lose more money in the long term. Double check that notice and make sure everything is proper and in order.
One great service a lot of management companies use for evictions is a third party legal company. Landlord Solutions is one such company in our area that has been around for a long time. They will manage the entire process for you, from filing the eviction at the courthouse to appearing for you in court if necessary. These companies are useful because they really know the eviction process inside and out, and they have developed a unique area of expertise when it comes to helping landlords evict tenants who are not paying rent. Many owners and property managers find the services beneficial to have a third party handle all of this for them. The tensions that arise between landlords and tenants during evictions can be pretty intense, and if property managers can avoid dealing with such things, it's a plus.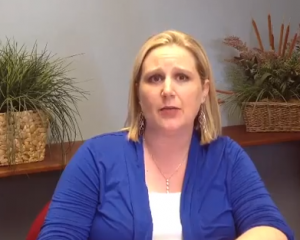 Another benefit to these companies is that there are often attorneys on staff who are experienced in handling landlord and tenant law. They can provide legal advice and step in to help if the case goes beyond a basic eviction, and ends up taking more than the usual 30 to 45 days to resolve.
If you have any questions on the eviction process in Oregon or what steps you should take as a property manager or a landlord, please do not hesitate to contact us at Jim McNeeley Real Estate. We would be happy to talk to you.